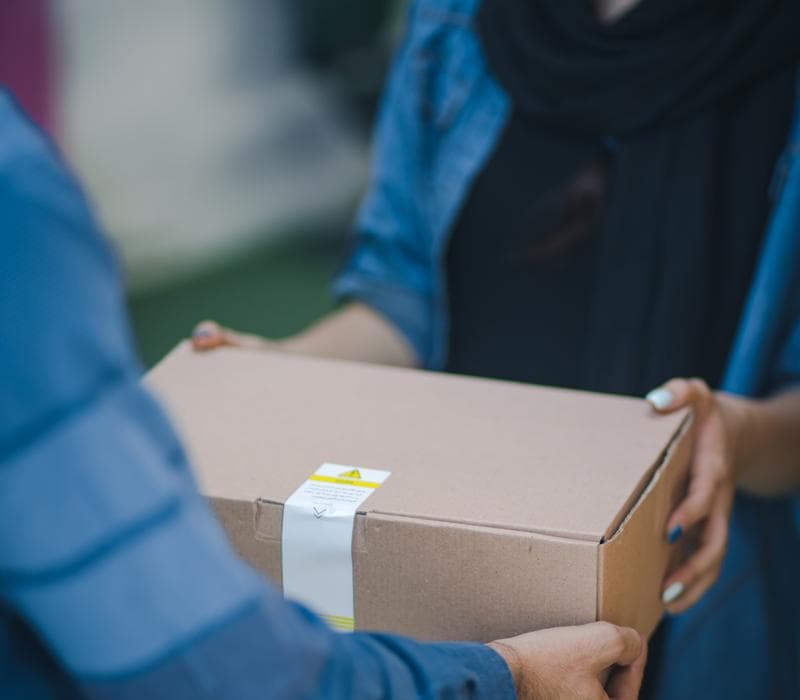 How often do you shop online? I do most of my shopping online these days, and I'm sure that many of you do too. Many of us don't think twice about ordering something and arriving home to a package on the doorstep. That is, however, until we fall victim to a porch pirate.
If you are unfamiliar with these types of thieves, they are simply those who prey on packages left unprotected at your doorstep or elsewhere on your property. The rise in thefts from these opportunists means that we may have to rethink our strategies when waiting for deliveries.
So, what can we do instead to make sure we get our delivery? Below are 9 tips to help you prevent package theft from these porch pirates. Not all may be practical or affordable for your current situation, but I have personally used many on the list. Hopefully, they provide you with an idea for guarding your next delivery.
Choose a delivery time that suits your schedule
Tell the delivery driver to leave it in a safe place
Ship to a physical store or Amazon locker
Have it delivered to a friend or neighbor
Have the package delivered to you at work
Have it sent to the post office (General Delivery)
Get a PO box
Share access to your garage, car, or home with Amazon Key
Install your own parcel delivery box
1. Choose a delivery time that suits your schedule
The obvious approach would be to just make sure that you are home to receive the package, especially for important deliveries. If the delivery service offers time slots, choose a time when you are home to accept the package. But this only works if you have the time to spare. Most of us don't always have the luxury of being able to take time off during the day for a parcel. Also, many package delivery companies have poor form when it comes to punctuality. Delivery windows are usually large and are rarely adhered to. Some even seem to confuse AM for PM...so be willing to wait if you go this route.
2. Tell the delivery driver to leave it in a safe place
Many of us have areas that are out of sight from the street and aren't on the radar of a passing opportunist. You might have a bush or odd cranny in the structure of your home that can obscure the view of a small package from someone walking by. Most companies will have space on their order forms for a place for secure delivery like this. However, it does rely on the driver taking the time to find that spot. Some are more considerate than others.
3. Ship to a physical store or Amazon locker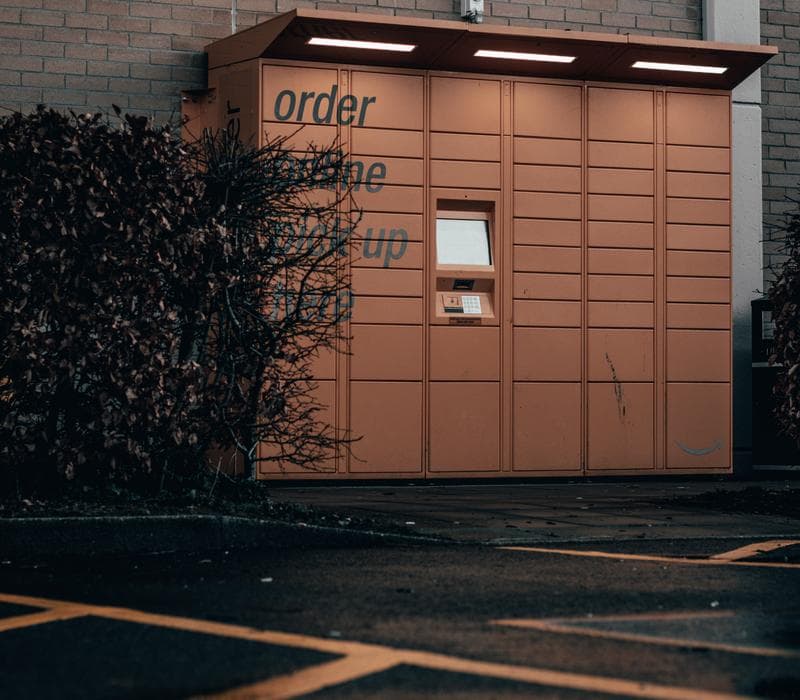 Consider taking advantage of any "Ship to Store/dropbox" option if offered.
Many online stores with physical locations will have this option. You can order online with a particular brand to get the item that you want. Then, they will send it to your local store.
All you have to do from there is turn up at the designated physical store within the given time frame and collect it. This is an effective approach if you have a participating store within your area or along your commute home from work.
When using Amazon, consider having things delivered to an Amazon locker - a dropbox-style locker system.
Amazon will leave your package in a safe, automated, storage unit where you can go and pick it up. You will get an email when your item is in the locker with a 6 digit code. This code opens the locker so you – and you alone – can then collect the parcel.
The idea is effective as you have a unique code for a designated slot in the locker system. Check Google Maps to find the one nearest to your home or workplace.
4. Have it delivered to a friend or neighbor
If you have someone on your street that you trust (or a friend who lives close by), set up a little buddy system with them where you can leave a package if you know you won't be in for a delivery.
That way nothing is left unattended and you can pick it up at your convenience. It is a great way of keeping up a good relationship with your neighbors.
But, just make sure that you call round to collect it at a civilized time, show your appreciation and return the favor as needed. Don't take advantage of their generosity by sending parcels to their address every other day. They aren't a post office.
5. Have the package delivered to you at work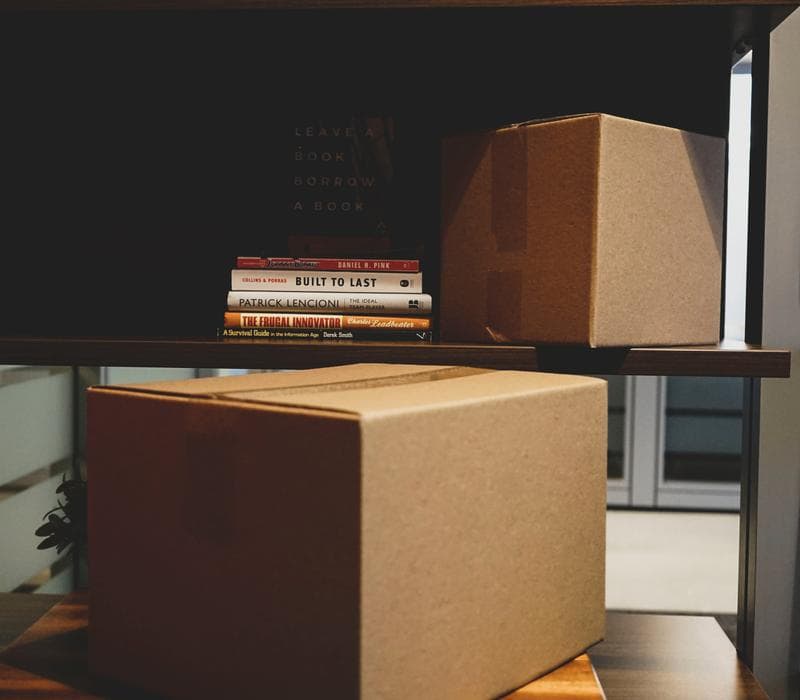 The majority of the time, we will struggle to be home for a delivery because we are at work instead. Most of us can't leave our desks or the shop during our shifts to pop home to sign for something. So, why not have the package delivered to your job instead? This way you (or a receptionist) are present to sign for the parcel (if necessary) and then just take it home at the end of the day.
Of course, this does have potential flaws depending on where you work. For a start, you need to clear it with your boss and those that may end up taking the parcel on your behalf. Are you going to get on the bad side of the receptionist? Is the boss going to regret saying yes when everyone starts filling up the break room with boxes?
6. Have it sent to the post office (General Delivery)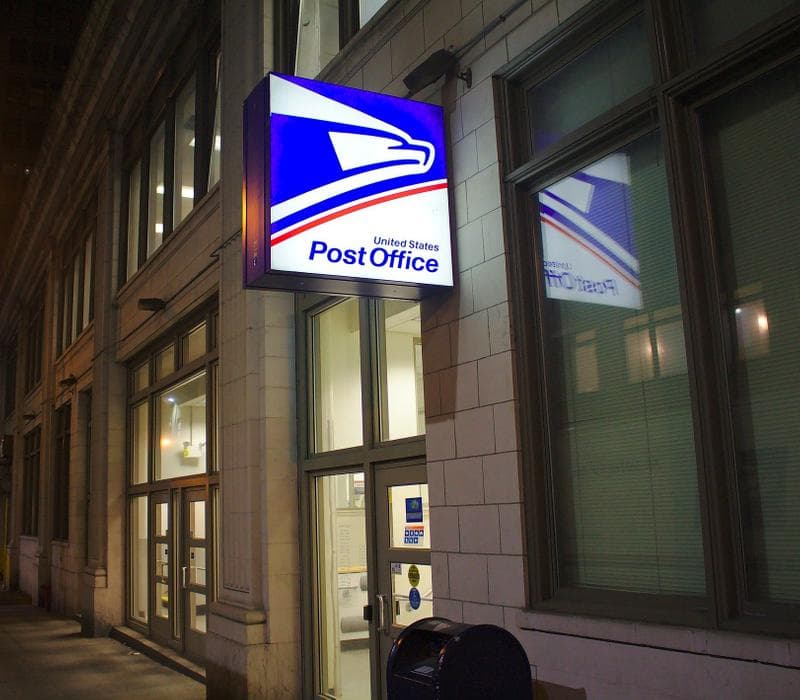 Your neighbors may not be running a free post office service for regular collections but you could always use the real post office instead.
The U.S. Postal Service offers a little-known service called general delivery. Every municipality has a single post office location that will accept mail addressed like the following:
John Doe General Delivery City, State Zip
To pick up this mail, you will have to arrive at the location and display government issued ID. With this service, they will receive your package and keep it safe until you can come to claim it within 30 days.
However, I would only use this for very important packages, as it is primarily meant to be used as a temporary mailing location for individuals without a permanent address. If you become a regular, the postmaster will likely force you to get a PO box and will stop receiving your general deliveries.
7. Get a PO box
PO boxes are a great resource when you have mail that you don't want to be delivered to your home address. They can also be very useful for keeping your deliveries safe. However, you will have to pay a monthly fee to rent one out. There exists different sizes for PO boxes, with the largest ones costing more. Depending on what kind of packages you intend to have delivered, you could end up paying a decent amount of money for a PO box large enough to meet your needs. Do your research on costs and locations before committing to this as a way to prevent package theft. You can check https://www.usps.com/manage/po-boxes.htm to find out the cost of PO boxes in your area.
8. Share access to your garage, car, or home with Amazon Key
This option is a very modern solution to the package theft issue. Amazon Key is an Amazon product and service which essentially combines an Amazon compatible smart lock, Amazon's Cloud Cam, and an app together to form a convenient delivery system.
Upon arrival, the Amazon driver requests access to your garage, car, or home using their own provided app. This prompts Amazon to turn on the Cloud Cam and to unlock the smart lock on your door to grant the driver temporary access. The Cloud Cam on the other side of the door then captures the delivery as they place your package just inside of the door. When finished, the driver will notify that the delivery is complete using their provided app, and Amazon will re-lock your door and send you a recorded video of the delivery via the Key app.
Delivery drivers are instructed not to fully enter your home, and they are only expected to place your package by the inside of the door. The Cloud Cam is meant to act as an added protection against a driver from fully entering your home. They are already under tight surveillance as is during their normal operations - and on top of that - know that they will be recorded once opening the door. This increases their accountability and should improve peace of mind for customers.
Still, it requires a lot of trust to give Amazon and its drivers access to your front door.
You might be less stressed to use Amazon Key with your garage door, where there will be another locked door between the delivery driver and your home.
As mentioned briefly above, Key also works with cars as well, although only with select make and models that have internet connectivity. You can see if your car is supported here.
When using Key with your vehicle, you simply have to inform Amazon of where you have parked at checkout, and the delivery driver will follow a similar protocol as described above to gain temporary access to the trunk of your car.
Park in a public, high-traffic area, and you should be at peace of mind when using the service with your car.
9. Install your own parcel delivery box
Another potential way to protect your parcel from theft, is to buy and use a package delivery box. These come in a lot of different designs, but ultimately act as a porch locker for your packages. They are no more than heavy duty drop boxes that allow delivery people to place packages in them and lock them.
Some come with digital keypads, some make use of padlocks, and others make use of internal locking mechanisms.
However, if you go this route, the key is to make it as easy as possible for the delivery person to use the box without costing them too much time.
Most of the major delivery carriers allow you to submit extra delivery information - like a keycode to your fancy drop box; however, your driver is on a tight schedule, and most are not going to appreciate having to fiddle with locks or codes. You risk having your brand new delivery box not even being used if you go with something complicated.
For this reason, I would suggest getting one like this that operates similar to your standard U.S. parcel delivery box that you see used by the U.S. Postal Service throughout many cities.
Placed properly it is highly visible, recognizable, allows someone to place packages in without fiddling with a lock, and prevents someone from reaching in to steal something.
Just remember that you will have to secure it by fastening it to the concrete where it is placed. Otherwise, someone might try to run off with it.
Conclusion
There are many ways to tackle parcel theft. Pick a method that is the most convenient and cost-effective for you. Also, depending on the importance of the package, or the safety of the neighborhood, you might be able to get away with some of the lighter methods - like savvy placement of the package so that it is not in plain sight.
Otherwise, If you have the option to choose a delivery window where you know for sure that you'll be home, then that is probably the first option you should take. Second to that, I would leverage relationships of people who are home during normal delivery hours or have things shipped to the store or to an Amazon locker.
If those options don't work for you, then I would start looking at some of the others mentioned because they require extra money and setup. Just make sure that the option you choose is reliable, secure, and fits your situation.